CHRISTMAS GIFTING THE SUSTAINABLE WAY- 3 places to shop amazing second-hand gifts this Christmas!
​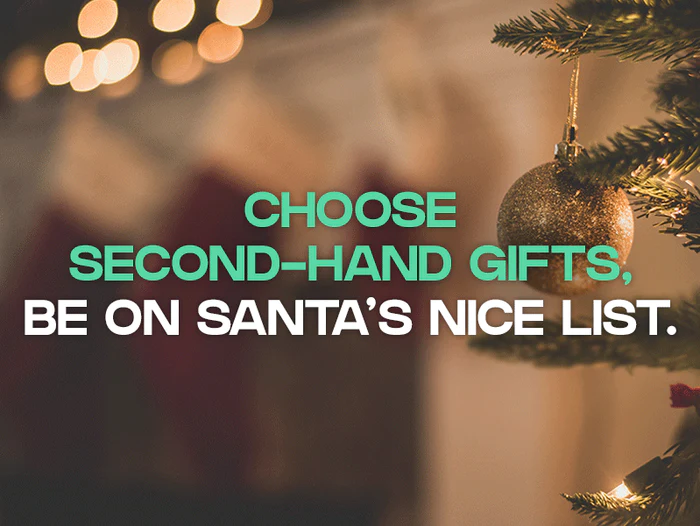 The season of gifting is upon us!! It is important to take into consideration our over consumption of products during the Christmas season while choosing the gifts for our loved ones. 
With over 90 million iPhones bought in the last quarter of 2020, iPhones were one of the highest bought gifts for Christmas. This high demand of products leads to overproduction- using up irreplaceable rare earth minerals. Not kind to our planet 👎
It is important to remember that second-hand does not always mean used, it can also mean brand new items that are out of the retail market, so you get to save more on the retail price.
Here are the top 3 places to buy amazing gifts, second-hand.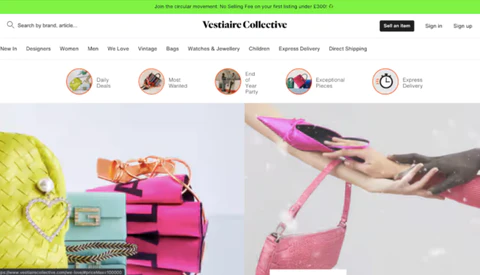 For the luxury designer fashion gifters, from the infamous Chanel Boy crossbody bags to vintage Rolex watches- you can save up to £1,000 by shopping second-hand on Vestiaire. 
Every product over £500 is sent to Vestiaire by the seller for authentication to ensure that your designer items are exactly as described.. 
The home of sustainable luxury is your best option for authenticated luxury fashion items, where you save on the retail price and give fashion a prolonged life.
2. Preloved UK:
This is an amazing second-hand online store to buy anything from preloved pets, toys and clothing, to cars and furniture.
So whether you're looking for unique toys for the children or a new dresser for your loved one, Preloved acts as a virtual car boot where you find amazing deals from the comfort of your home. And your transactions are protected using the TrustApp payment protection service.
3. VendiApp: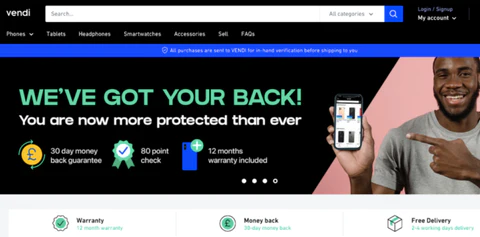 Looking for authentic tech devices to gift? Is the new iPhone 13 on this year's gift lists? vendi in-hand verify every device to ensure you get the best products in the market.
And this Christmas, get extra savings on all phones in the iPhone 12 and iPhone 13 range with up to £120 savings on stocking fillers like AirPod Pros and Apple watches.
Choose second-hand. Save extra money and reduce overproduction!
It is easy to find great second-hand gifts when you know and can trust where you're looking. Give gifts that give big smiles and also sustain the environment- and with vendi you can always shop with the peace of mind that your gift will arrive intact, as expected.
You can gift your loved ones gifts that they'll cherish forever, sustainably when you choose second-hand.
Sell your device
Sell your preloved devices instantly at the best price on the market with same-day payment!
Sell Now