​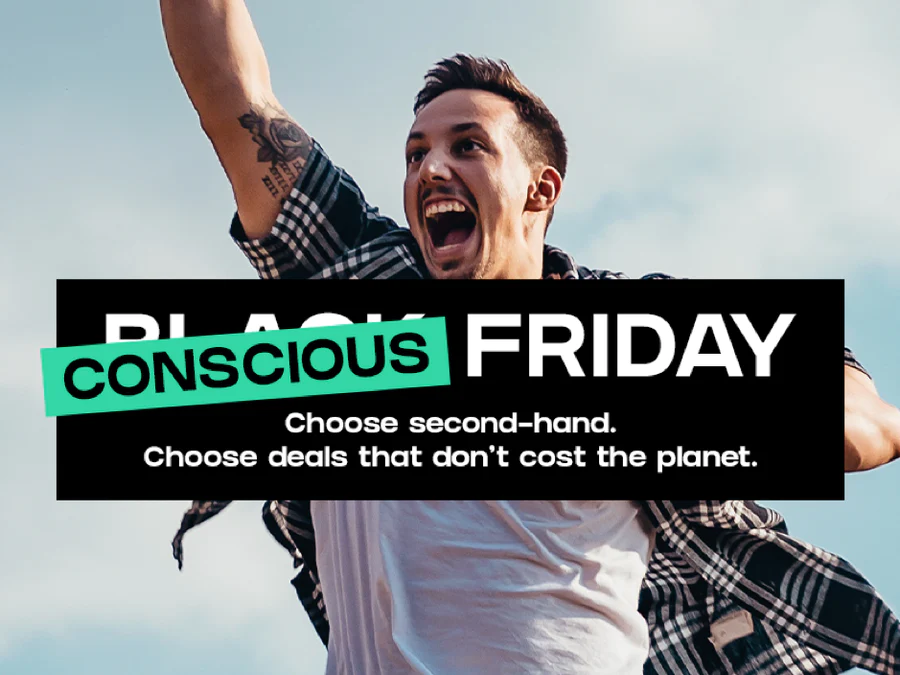 BLACK FRIDAY- REIMAGINED.
CONSCIOUS FRIDAY, DEALS THAT DON'T COST THE PLANET.
In 2020, during the Black Friday sales smartphone production increased by 25% and made up 40% of the total online spending.
The increase in smartphone sales demands more production to meet the demands of the retail market- which isn't very kind to the planet as it requires the mining of rare earth elements. 
So we've thought about a better approach-  CONSCIOUS FRIDAY! A shopping event when people can still get a great deal on a smartphone they want, without having to buy directly from retail- consequently minimising the harm done on the planet.
Here are the reasons you should shop consciously and choose second-hand phones on vendi, with great deals that don't cost the planet.
1. Pay a fraction of the retail price on brand new devices!
Second-hand does not always mean used, second-hand also means getting brand-new phones without paying the inflated retail prices! 
Whenever phones leave the primary retail market, their price tag reduces even if they are still new and sealed up. So when you shop second-hand phones on Conscious Friday, you are not only saving on the retail price, you are getting extra savings on the already better prices- a brand new phone could be yours with up to 40% savings!
2. Minimise overproduction.
Buying a phone second-hand instead of buying directly from the retail market, even if it is brand new- contributes to prolonging the life cycle of that device- reducing the need for more devices to be produced to meet the demands of the retail market. 
Not only will you be saving your wallet this Black Conscious Friday by buying second-hand phones, you'll also be contributing to minimising the mining of rare earth elements used in producing more phones.
3. Promote a fair and circular economy.
Be part of a fair and circular economy. You enjoy great discounts on high demand phones, give a preloved device a new home and buy from an everyday person like you- not the retail companies. The secondary market gives you the same value that the primary retail market provides without having to spend the high prices for in demand phones. Prices on tech devices automatically start lowering when they leave primary retail stores, even for brand new phones you will always pay less at vendi
We all love Sales and getting a bargain. We should all collectively be conscious of where and how we consume the Sales period. Do you need it? If you do, this Black Friday choose second-hand phones. Shop consciously.  Choose Conscious Friday.
Sell your device
Sell your preloved devices instantly at the best price on the market with same-day payment!
Sell Now