​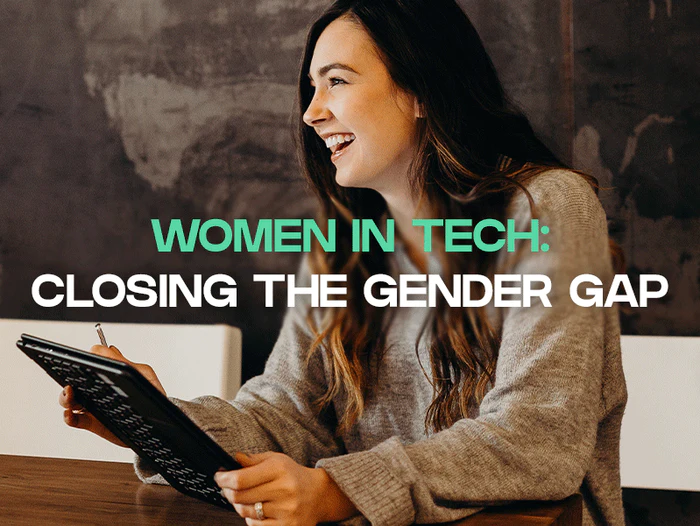 This year has seen London rank fourth globally for VC tech investment, a record breaking statistic with more resources being channeled into the tech industry than ever before. 
However for an industry with over three million workers, only 26% of those are women in the tech workforce. 
The gender gap in the tech industry has been an age old problem that we have all collectively identified to eradicate in order to create a fairer, more inclusive workforce. 
As a tech Start-Up dedicated to creating a diverse team where women of all backgrounds are given equal opportunities and their talents retained, here are some of the reasons 50% of women abandon technology careers by 35 and 3 ways that we are actively bridging the gap in our company.
Common reasons women abandon the tech industry
In 2020, at the peak of the global pandemic, 865,000 women left the workforce compared to 216,000 men.
A report by Women in the Workplace cited that some of the causes of this mass exodus are burnout, cultural shifts in the pandemic meant more mothers had less support with childcare making it harder for a work-life balance, and gendered biases in the industry. 
So how does a company like vendi, create an inclusive workplace that values the talents of its female employees in the tech industry?
Flexibility: Building a work culture that creates a flexible work pattern which people can fit around their lives without burnout is key. As the pandemic has shown us, flexible working is the foundation of the workforce of the future with women given the opportunity to work remotely, they are able to take on tech roles internationally and mothers are able to balance their time between work and childcare without having to commute into the office everyday.
Valuing Inclusivity and diversity: Creating a work environment where the team is diverse and equally valued- vendi is made up of 50% women who are empowered to make decisions in managerial roles and feel like their voices are heard. We believe that women in tech should not be othered and they should feel like their input and talents are valued, not because they are women, but because they are skillful and talented components of our team.
Support training and progress for retention: With our internship programme and internal company training, we are able to retain the women that make up team vendi internationally by giving them the opportunity to develop and hone their tech skills, with fair advancements and managerial promotions where they are trusted with the responsibility of running their department independently. 
Meet some of the talented women that make up team vend and hear what they have to say:

 "Tech has endless opportunities that have allowed me to work internationally in a variety of languages. At vendi, I don't even think about the differences. We always work collaboratively as an equally valued team regardless of cultural or gender differences"
"Working in the tech industry and online marketing has given me the opportunity to help companies grow at a larger scale. Internationally working with vendi is a nice challenge with a friendly and supportive team"

"From an internship to becoming the Social Media Manager at vendi, I have found a supportive workplace where my creativity is nurtured and I am challenged to develop more skills in Marketing. The support and training I receive in my role has opened all the possibilities of the tech industry to me."

"Technology is an important part of my daily life, whether for work or leisure. As a mother to a little girl, I have been able to develop my creative career in technology while balancing childcare working with vendi. Working remotely makes it easier to spend more time with my daughter."
Bridging the gender gap in tech requires long-term effort and commitment, one which we are dedicated to because we believe that the talents of women are equally needed in the tech industry and a diverse workforce is the pinnacle of growth for the industry.
Sell your device
Sell your preloved devices instantly at the best price on the market with same-day payment!
Sell Now