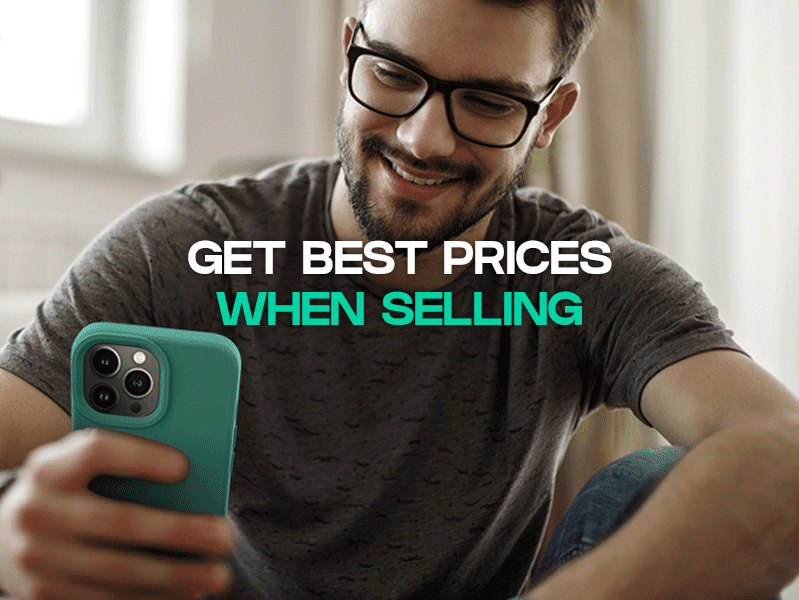 ​
To get the best price when selling your phone, it's important to compare different buyers and their offers. Here are some ways to compare buyers and find the best deal:
1. Check online marketplaces: Look at online marketplaces like eBay, Swappa, and Gazelle to see what prices similar phones are selling for. This will give you a good idea of what to expect when selling your phone.
2. Use a comparison website: Websites like SellCell or Flipsy allow you to compare offers from different phone buyers. You can enter your phone model and condition, and the website will provide you with a list of buyers and their offers.
3. Check buyback programs: Many retailers, like Best Buy or Apple, have buyback programs that offer cash or store credit for your old phone. Check the terms and conditions of these programs to see if they offer a competitive price for your phone.
4. Research local stores: Some local phone repair shops or electronics stores may also buy used phones. Call around and ask for quotes to see if they offer a good price.
5. Consider trade-in options: If you're planning on upgrading to a new phone, some carriers or retailers may offer trade-in options that give you a credit towards a new phone. Compare these offers to cash offers to see which one gives you the best value.\
When comparing buyers, make sure to consider not only the price, but also their reputation, reliability, and payment method. Choose a buyer that has good reviews and a secure payment process to ensure a smooth and safe transaction.
Vendi is the trusted marketplace to sell your used mobile phone. We take all hassle off your hands, provide an instant quote, and help you sell easily and fast.
Sell your device
Sell your preloved devices instantly at the best price on the market with same-day payment!
Sell Now