​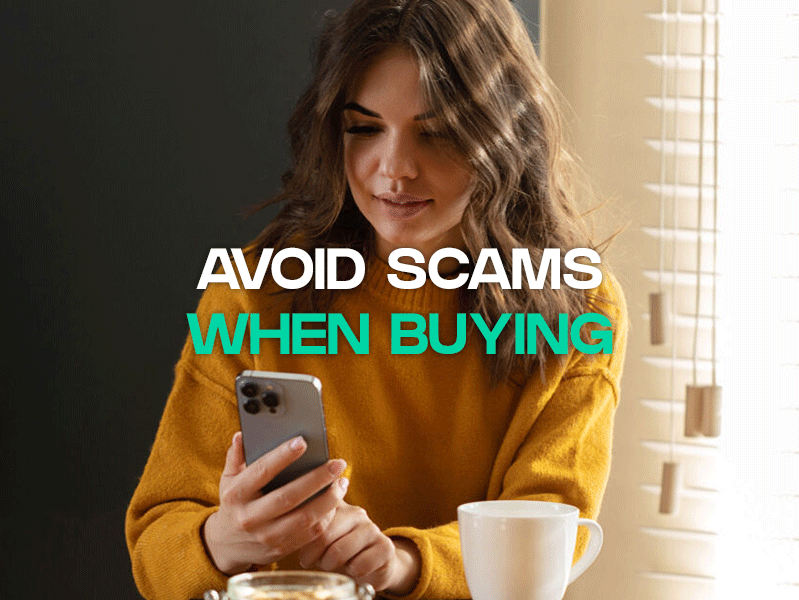 In this blogpost we will give you some advice about what to do to avoid scams when buying a phone. By the way, if you buy at vendi, we'll do everything for you:
1. Research the seller: Before buying a phone from a seller, research them to make sure they are reputable. Check their online reviews and ratings, and look for any red flags such as negative feedback or reports of scams.
2. Check the phone's IMEI number: The IMEI (International Mobile Equipment Identity) is a unique identification number for every phone. You can check the phone's IMEI number to make sure it has not been reported as lost or stolen. You can also use the IMEI number to check the phone's warranty status. Check out our cosmetic and IMEI check for free!
3. Buy from a trusted source: It is always safer to buy a phone from a trusted source such as a manufacturer, carrier, or authorized reseller. They are more likely to sell legitimate phones and provide support if there are any issues.
4. Check the phone's condition: If you are buying a used phone, make sure to check its condition carefully. Look for any physical damage or signs of wear and tear, and check that all the features and functions are working properly. At vendi, we check your phone´s condition. Click here and grade your old phone in six quick steps! This grading will help you make your selling process really easy.
5. Use a secure payment method: When paying for the phone, use a secure payment method such as PayPal or a credit card. Avoid using cash or wire transfers, which offer little to no protection if something goes wrong.
6. Be cautious of too-good-to-be-true deals: If the price of the phone seems too good to be true, it probably is. Scammers often offer phones at low prices to lure in buyers, so be cautious of deals that seem too good to be true. By taking these precautions, you can reduce your chances of falling victim to a phone scam and ensure that you get a legitimate and functional phone.
At vendi, we keep on working to help you buy and sell better, taking all that hassle off your hands.
Buy a fully-verified second-hand phone and sell easily and hassle-free with vendi. All those six steps above, are on us!
Choose the Trusted Marketplace.
Choose vendi.
Sell your device
Sell your preloved devices instantly at the best price on the market with same-day payment!
Sell Now